Member and investor update
Friday 19 February 2021
A message from Peter Promnitz, Chair, NULIS (Your super fund trustee)

Thank you for being an MLC super fund member. As Chairman of NULIS, your super fund trustee, I'm writing to follow up our recent Annual Member Meeting to talk about the year ahead for your super, investment markets and the economy - and to update you on the announced sale of MLC to IOOF.

A new year, a better year
Speaking personally, I can't think of a time when I've wanted the new year to be less like the old one. In 2020, Australia did better than most at managing the virus but COVID-19 still made life tough for everyone and extremely painful and difficult for some.
Thankfully, things are looking better. Vaccines are on the way and our economy is moving again. MLC's Chief Investment Officer, Jonathan Armitage, is cautiously optimistic about the year ahead as the combination of government stimulus, vaccines and easing restrictions help economies get stronger and support businesses around the world. That could be good news for your long-term super savings, but of course no-one can be sure exactly what the future holds. You can find Jonathan's investment outlook for 2021 on our website.
Super stands up
Talking about super - in 2020, the strength and value of our super system really shone through. Despite the damage wreaked by the pandemic, super returns held up well. Meanwhile, the Government's early release of super program helped many Australians cope with the impact on household budgets:
Across Australia, super funds returned more than $36 billion to their members in financial hardship
Some 95% of super fund members got their money within five days of application
MLC was always supportive of this early release initiative and made 170,000 early super payments to 120,000 of our members.
In 2020 our national super system stood the test. I believe it will continue to do that, helping deliver financial security for Australians in retirement – just as it was designed to do.
MLC and IOOF
As you may know, National Australia Bank (NAB) announced in August last year an agreement to sell MLC to wealth manager IOOF Holdings Ltd (IOOF). The sale is subject to certain regulatory approvals. The combination of IOOF and MLC will create a newly expanded and demonstrably more significant investment, super and financial planning business, one of the largest in Australia. That's important, because scale can help superannuation providers reduce costs and fees, and broaden services.
As Chairman of NULIS, your super fund trustee which oversees the governance of your superannuation funds ensuring transparent, responsive and lawful management of your super, my role is to engage with NAB, IOOF and other stakeholders in the interests of all members. I was happy to receive and respond to your questions about the sale at our recent Member Meeting.
We very much understand the importance of providing consistency in investment approach and reliant member services. We will keep you informed of developments as we move closer to the proposed sale completion date which is the end of this financial year.
Here to help
Australia is the lucky country – but there's a reason for that. We work hard and we pull together, we saw the benefit of that in 2020. I believe those strengths will help us enjoy a better 2021 and wish all the best for you and your families and friends. We will be doing everything we can to make your super fund work even more effectively to protect your future.
If you have any questions or need help, please speak to your adviser, contact us, or give Plum a call. The team is here to help.
Yours sincerely,
Peter Promnitz
Chairman, NULIS Nominees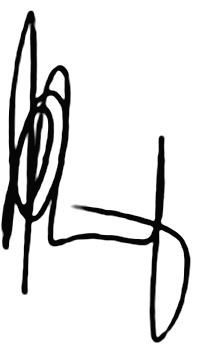 Peter Promnitz
Chairman, NULIS Nominee

Important information
This is intended to provide general information only and has been prepared by NULIS Nominees (Australia) Limited ABN 80 008 515 633 (AFSL 236465) (NULIS) without taking into account your objectives, financial situation or needs. You should, before acting on this information, consider the appropriateness of this information having regard to your personal objectives, financial situation or needs. We recommend you obtain financial advice specific to your situation before making any financial investment or insurance decision.
NULIS is part of the National Australia Bank Group of Companies. An investment with NULIS Nominees (Australia) Limited is not a deposit or liability of, and is not guaranteed by, National Australia Bank Limited ABN 12 004 044 937 AFSL 230686 (NAB). NAB does not guarantee or otherwise accept any liability in respect of this product.
NULIS Nominees (Australia) Limited ABN 80 008 515 633, AFSL 236465 Trustee of MLC Super Fund ABN 70 732 426 024, MLC Superannuation Fund ABN 40 022 701 955, PremiumChoice Retirement Service ABN 70 479 285 132 and DPM Retirement Service ABN 40 725 722 496.